Better Business Video Content Management
Sep 3, 2021 Read Time: 3 min
by Cadmium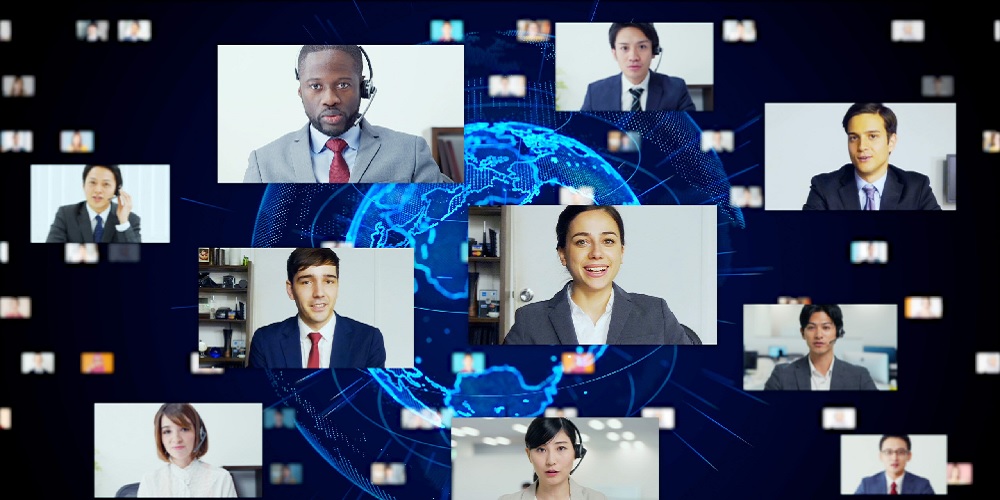 The conference call has ended, and your notes are all over the place. Your next steps are no longer measured and properly organized. You're trying to remember what your colleague said about tomorrow's presentation, but the memory is gone.
Now what?
This is where video content management software comes in.
If your company has the foresight to record these calls, you can always go back through and listen again. When it comes to your job, you want to perform to the best of your abilities.
Cultivating video strategies is crucial when considering the longevity of a company.
A video content management system (VCMS) enables a company to record and store its videos. Whether it is a conference call, a meeting, or an advertisement that they will reflect on and utilize on different platforms for promotion, everything is there to be used.
Now that videos are being watched at a higher rate than ever and the market is expected to grow exponentially through video enterprising, it is time for your business to get on board.
Through video content management systems, videos are stored, organized, managed, and presented in ways that can benefit the viewer and the corporation.
To get its employees to perform well, the company needs to provide stable video structures to share its digital gold mines of information.
Video Storage
Sharing videos through YouTube or email can work, but the upload size of an hour-long video, for example, is a hefty burden on these applications.
Systems like Dropbox can only hold so many gigabytes of videos before an employee has to barter for more space at a hefty price.
VCMS acts as a library, where every video can be stored no matter the size. With easy-to-upload and -share methods, those with access are only a click away from learning vital information.
By using a video strategy such as a VCMS, companies are investing in their future. Revisiting these wellsprings of information keeps every employee fresh on the topic that got them to their current level of success.
Transcoding Videos for Easy Streaming
Videos can both play on computers and stream through smartphones. This ensures that every employee has a chance to catch up on a meeting that they missed or brush up on training that they forgot.
Video CMS programs can convert a video file to play in different formats depending on which device is used to access it.
By measuring the internet speed, the video adjusts so the viewer can have the best experience possible while watching. This is called transcoding, a method of compressing the quality of a video depending on where it is being watched.
Security
Video CMS provides control over who gets to see the videos that your company produces. Whether it is a video for training or to share as an ad, a CMS lets you decide. Viewers will have to verify who they are through authentication and encryption before they can view the video.
Even better are the tools to manage each video so your company's conferences are only shared with select people. For high-stakes meetings that involve need-to-know information, that is a relief!
This means protection from any meetings or training videos that would expose too many company details to the public.
Since information can be traded via a video on YouTube, a company would be wise to put protective measures in place.
Video strategy that considers privacy and security improves connection, trust, and productivity.
Advanced Methods of Searching
Managing your videos means tagging and categorizing them correctly. Before you upload or go live (most CMS now allow live streaming and recording at the same time), decide what tags the video will be labeled with. Examples include: training, informational, how-to, private meeting, and one-on-one project management.
Whatever the reason for the video, tag its purpose. This way, users can go into the CMS and search for the video via its labels.
Now that videos have closed-caption and transcription capabilities, a viewer can search for a phrase that they recalled in a video. They can also perform searches based on the name of whoever was on the video or on the topic discussed.
Instead of needing to scroll through a memory bank of videos, a few smart search words can unveil everything through the video CMS.
If the system provides extra bang for the buck, videos can also be sorted into a playlist. This is great if there needs to be a series of videos for a training topic or company values. The information can be neatly spliced for each specific point.
There are video content management systems out there ready to be utilized for your company's management problems.
Warpwire's ability to pull Zoom calls into tidy, organized resources for viewers means your company can manage videos effectively.
Through accessible, secure, simple, reliable, and collaborative systems, each video will convey a clear message for every viewer—if the video's topic and production are clearly conveyed.
Video content management systems can only organize and store the video itself—the rest is up to you!
Warpwire's video platform provides analytics to help you track media assets, media libraries, and system-wide usage. Designed to explore engagement, Warpwire's reports provide deep insight into how your institution interacts with media.

To see how we can help you better leverage your video content, get in touch with us today!
Sign up for our newsletter