What to Look For in Business Video File Management Software
Sep 3, 2021 Read Time: 3 min
by Cadmium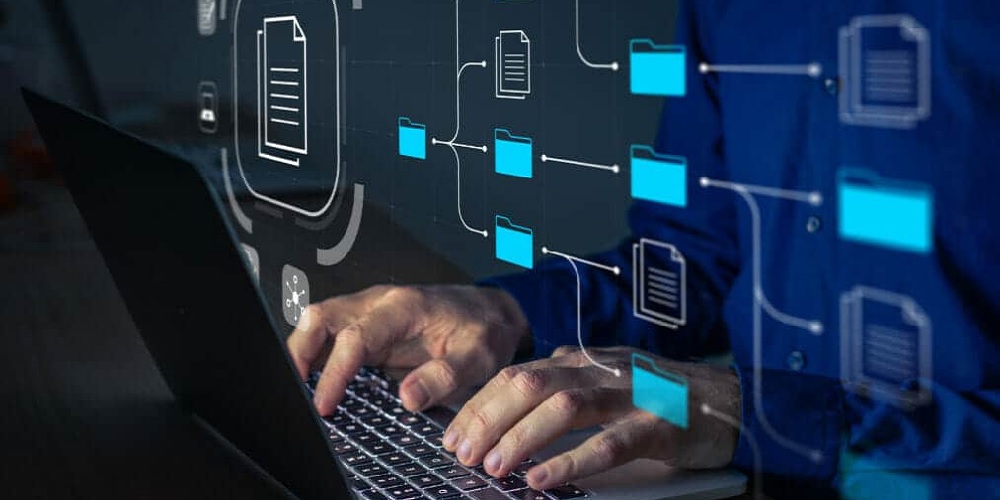 The business world today is booming with activity, and that means more videos than ever before. Video is taking over for print media: investors love presentations in video form more than those printed out in a bunch of pages. Businesses are interested in finding effective ways to present their products, services, and brand personality without relying solely on print. Many businesses have adopted video marketing as a way to better engage current and prospective customers while keeping costs low.
Content creators are looking for easier ways to get content online quickly and easily so they aren't spending all day posting articles or blog posts with embedded videos, which then need additional descriptions.
When you're searching for software to help you create videos (and manage the enormous number of files that form those videos), you have several options, some with more features than others. You should also bear in mind the following when looking for video file management software.
Features to Consider When Finding the Ideal Video File Management Software
The right solution should be affordable and have the features necessary to help your company succeed with your content.
Seamless Transcription
The ideal solution should have a transcribing feature that can transcribe the dialogue in videos to text for easy accessibility and searchability. It should also be capable of extracting text from existing video content so users can find already created videos and articles based on specific keywords. This is useful because search engines don't always recognize video content, even though they're becoming increasingly popular as a search engine source.
High-Level Security
When finding a file management software solution, you should keep security and access controls in mind. Since video files are so large, they're often targeted by cyberattackers who wish to access the data contained within. You might need additional security features to prevent unauthorized access or modification of your videos.
Furthermore, if you're offering videos to customers, they may need to access customer-specific content, such as a video of an event. Security features should enable the customization and removal or modification of these kinds of custom settings.
Advanced Analytics
Video file management software should be able to tell you and your team what content is working best, which videos have been viewed most frequently, and which files are popular. You can use this information to create even more effective content. Based on the data that you've gathered from analytics tools, you may choose to post a video that hasn't seen much traffic to a wider audience. Conversely, you could post certain videos on more specific platforms (such as social media) or limit the amount of exposure that they get if the information is too sensitive or personal.
CMS and LMS Integration
Software that integrates with CMS and LMS solutions makes it easy for content creators on your team to publish your videos. This is especially useful if you're working with team members who are not all in the same office or location. Integration also helps ensure consistency throughout your site and the easier tracking of analytics data.
Cost-Effective
If you or your company is on a budget, you should look for software that fits within your price range. Fortunately, there are many options available depending on what kinds of features and functionality will best fit your needs. Do your research before choosing a particular solution. There are plenty out there, but you should take care in making a decision, so no money is wasted.
Ease of Use
When the software is difficult to use, content creators will avoid using it. For this reason, easy-to-use features and functionality are crucial when searching for a solution to help your business manage its quickly growing video files.
Industry Compatibility
To reach the widest audience possible while keeping costs low, you want to be sure that your videos can be played across industry platforms and devices. You should also think about how you plan on hosting your videos: does the solution offer options beyond those already available? If not, you may have more trouble finding an option that works well with your existing equipment.
Non-linear Editing
At the end of the day, you want video management software that enables you to work with your video content and organize it easily. You should be able to tag content and do things like create playlists for easy access to a group of videos or use metadata filters so you can see all your videos sorted by a specific topic or category.
Additionally, non-linear editing tools enable the use of more advanced features, such as trimming and enhancing.
Key Takeaways
To conclude, video editing and video file management software should be able to provide you with all the tools needed for content creators—whether in-house or freelance—to create optimal video content. Your chosen solution must be highly secure too, especially since most businesses have valuable data that they don't want getting into the wrong hands.
The software should also help you track analytics more effectively and give your team access to information about what videos are doing well and which ones aren't being viewed or shared as much. Most importantly, however, you need to look at whether a product fits into your current workflow so it isn't difficult for your existing staff members to learn how to use.
If learning a new program will take too much time or money, it may not be worth the additional features and benefits that tools like this can provide for your company.
Finding the right solution can be difficult. Use these guidelines as a reference, and you should be able to find the right provider soon enough!
Warpwire's video platform provides analytics to help you track media assets, media libraries, and system-wide usage. Designed to explore engagement, Warpwire's reports provide deep insight into how your institution interacts with media.

To see how we can help you better leverage your video content, get in touch with us today!
Sign up for our newsletter