4 Ways to Create New Revenue from Your CME Event Content
Apr 5, 2022 Read Time: 3 min
by Cadmium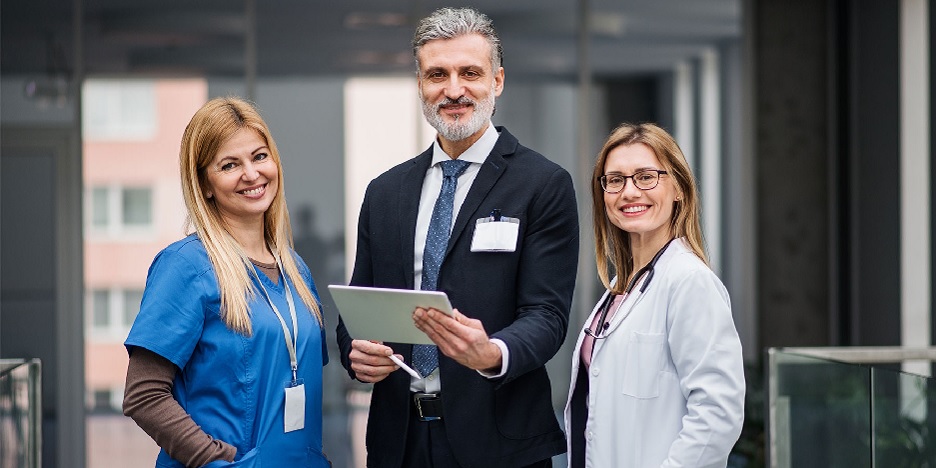 It's been well established that the COVID-19 pandemic has severely hit the finances of healthcare providers. But what has it done to medical associations and societies?
In a recent survey, the American Society of Association Executives found that 34% of healthcare associations expected to lose $500,000 or more due to events being canceled because of COVID-19. Likewise, the Radiological Society of North America's conference had to cancel its annual conference: it normally draws 45% of its revenue from this event alone.
What can you do to reverse these numbers?
Here, we give you four ways to create new revenue from CME event content.
1. Mirror Your In-Person CME Event
Pre-pandemic, you were planning your CME event or were about to launch it. Everything was in place: your registrants, presenters, vendors, and sponsors were all ready. However, once the pandemic struck, you had to cancel everything and provide refunds, causing you to lose a great deal of revenue. You had to scramble to pick up the pieces and find a way to regain the benefits of your in-person CME event.
Enter the virtual arena. Make a mirror image out of your in-person event, and transform your events and activities into online conferences, seminars, annual meetings, and a host of other offerings to your attendees. Moving to the virtual format will provide you with unexpected ways to create new revenue from CME event content. You'll need technology to do so, though.
2. Hold Virtual Events: More Learners = More Revenue
Virtual events enable you to provide content to more learners than a live event potentially would have, which can result in new revenue.
For example, with ongoing cancellation directives, the American College of Cardiology (ACC) had fifteen days to reach a decision about its annual conference and create an alternative. The event team transformed it into a virtual model, choosing twenty-four sessions to live-stream and pre-recording the remaining content for on-demand access.
The results were impressive: more people attended the conference than expected. Within thirty minutes of the session opening, 13,000 people logged in from around the world. The success continued with greater numbers. By the end of the three-day event, over 34,000 unique visitors had logged in for the live or pre-recorded sessions. Ninety days after the event, the ACC had 63,000 unique users who had logged in to access the conference's content.
The American Society of Clinical Oncology (ASCO)
This is yet another example of the power of the virtual platform. ASCO held its conference with 44,000 registered attendees. It measured its total content views and the results were staggering: there were more than 2.5 million content views during the meeting. In social media, more than 8,800 Twitter users posted more than 45,000 tweets using the #ASCO20 hashtag, generating 750 million likes, shares, and comments.
As the use of the virtual model increases, the more likely you will gain new revenue from your virtual CME event, its content, and the forms in which it's made available.
3. Pack Up Your CME Content to Go
You're now holding your virtual event and it's going well, and you've received more attendees than you originally expected. Now you want to extend your CME content to even more learners and generate more revenue for your organization at the same time.
How?
Pack up your content into small packages to go—on demand. Offer your audio and streaming video conference materials, using your LMS to do all the work.
4. Convert Your CME Event Content into Enduring Materials: Use Your LMS
If you have live webinars and pre-recorded events ready to go on your virtual platform, you now have ways to create new revenue from CME event content. Take advantage of the benefits of transforming your content into enduring materials for purchase on an on-demand basis.
Using your LMS enables you to discover ways to create new revenue from CME event content. You can convert your events and activities into enduring content. Your Zoom Meetings and GoToWeb meeting recordings are available immediately in your LMS. You won't need to download, convert, or upload large files. Course cloning enables you to easily provide enduring versions of meetings. You can even add pre- and post-tests and evaluations, and it will be complete and ready to go. You can also accommodate audio files for greater reach.
An LMS such as EthosCE enables you to use e-learning software like Adobe Presenter, Articulate, and Captivate for comprehensive learning experiences. Not only can you earn revenue directly from your online event, but you can also build a revenue stream from your enduring materials.
Let EthosCE Help You Get Started
The pandemic has created far-reaching challenges for everyone. Events were canceled or shelved until later. The virtual meeting has now come to the forefront of the conversation.
You can make a mirror image of your CME event with a robust LMS, repackage your content, and convert your meetings and activities into enduring content, all of which can help you create new revenue streams for your organization.
EthosCE provides you with the tools that you need to grow your CME event revenue. Its powerful features for video and audio conferencing and course cloning provide you with the best ways to create new revenue from CME event content.
At EthosCE, we understand the challenges of staying up to date and compliant with ACCME changes. We know how critical it is to get things done right the first time when it comes to team-based education and success.

To learn how EthosCE can enhance the continuing education of your healthcare teams, schedule a free 1-on-1 demo with one of our specialists today!
Sign up for our newsletter