How to Engage Members Year-Round in Associations with Learning Programs
Apr 19, 2023 Read Time: 3 min
by Cadmium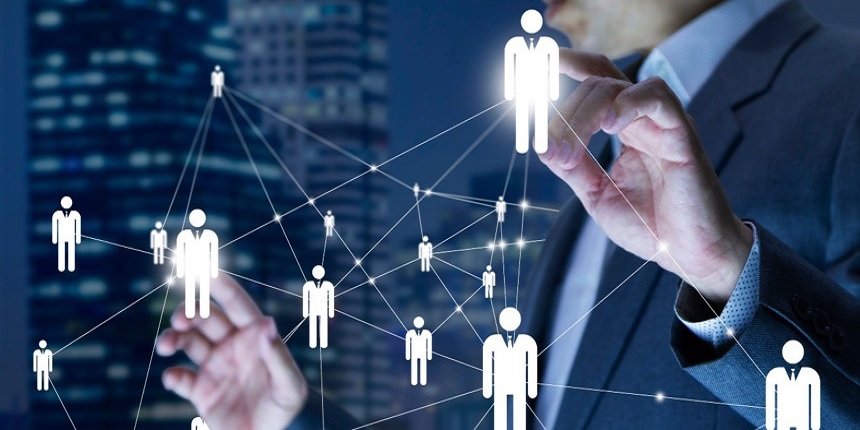 Connecting with members by building relationships with them and boosting engagement is a priority for every association, with many wanting to know how to engage members year-round. Member engagement plays an essential role in satisfaction and retention, but it entails more than just members participating in your association's initiatives. Associations must ensure that they're giving members what they expect and adding value to their lives through engaging events and opportunities.
Besides networking, association executives listed continuing education and access to specialized knowledge as the top reasons that people joined their organizations. Educational opportunities are among the best ways to keep members engaged, as they can learn new skills and reinforce what they already know.
When done right, association learning programs do more than convey information and teach; they motivate members to do what's necessary to advance in their careers, whether that means pursuing a new certification or learning to use new technology.
In this article, we look at how associations can use learning opportunities to keep members engaged year-round.
Make the Most of Your Association's LMS
Your association likely has members in all parts of the country and around the globe, making it impossible for everyone to come together for in-person events. You can ensure that they're engaged with your association's learning programs wherever they are by enabling them to access content on-demand, twenty-four hours a day, via your LMS.
How you schedule and deliver content, such as live-streaming events or hosting webinars, is essential for boosting engagement levels. Ensure that these events are uploaded immediately to the LMS so members don't have to wait to access necessary information.
Your association's LMS should also serve as a library, with relevant resources that members can use for support on the job.
Recommend Your Learning Activities
Meetings and conferences have often been associations' go-to for providing professional learning opportunities to their members. However, associations often miss the mark by organizing these gatherings around lectures by industry experts, where members are expected to absorb information passively.
Letting your members know why your offered learning activities are important is part of knowing how to engage members year-round. Inviting an expert to share knowledge is fine, but your members should understand what they're getting from these events and how they contribute to their professional development.
Sending an email with a list of educational events that your association is hosting isn't enough to ensure engagement. Instead, seek to explain to members how a learning opportunity will benefit them and their careers.
When members can visualize how a virtual educational event or in-person lecture will impact their lives, they'll be more likely to want to attend.
Promote Active Learning
While there is a time and place for lectures to be a part of your association's learning program, there should mainly be activities that encourage participation and open discussion when you want to engage members year-round.
Associations should strive to break the mold of hosting panel discussions with subject-matter experts (SMEs) who talk at rather than to members for a couple of hours. Encourage active learning by breaking members into small groups and allowing them to brainstorm and answer questions posed by the SMEs about hypothetical workplace situations. This type of active learning will stimulate your members' interest, get them talking, and facilitate interactions with those imparting knowledge.
Offer an Online Learning Program with Diverse Course Offerings
Online learning has become the norm over the past few years, and associations should strive to deliver engaging content to their members through e-learning programs.
Before designing your online learning program, survey your members to determine what types of educational experiences they're seeking. Once you have this information, you can tailor courses to meet their needs. Doing so gives you a head start on keeping members engaged year-round.
Since you're offering content that they've asked for, your members will be motivated to get started. Keep them engaged during online lessons by using games, polling, and discussions to encourage everyone to participate. Instructors should ask members about their experiences in the workplace and how they've handled or would handle a specific situation.
Encourage Social Learning
Many of the learning activities that you offer members will likely take place online, and if they're not designed properly, your members may not be able to engage in collaborative learning.
Creating group-learning opportunities can motivate members and give them something to look forward to. This is especially important online, where learners can easily become isolated. Ensuring that your members feel like they're part of a group can help keep them engaged throughout the year.
Associations can do this by designing learning opportunities where members work together to solve problems presented during a class; using gamification techniques so learners can earn small rewards, such as badges or points, as they progress in a class; and creating leaderboards to encourage friendly competition among association members.
Final Thoughts
When associations know how to engage members, they're more likely to retain them for years. A well-designed learning program is one of the most effective ways that associations can deliver value to members and help them stay competitive and advance in a constantly changing workforce.
Associations have many opportunities to engage their members through learning, from ensuring access to relevant industry information to helping them keep their skills fresh through training and certification programs. When it's done correctly, the result is satisfied and engaged members.
Here at Cadmium, we make it easy for association educators to deliver personalized learning to members to keep them better engaged and improve content satisfaction. To see how we can help you better engage your association members, reach out to our expert team today!
Sign up for our newsletter