Should Your Association Offer Online Courses?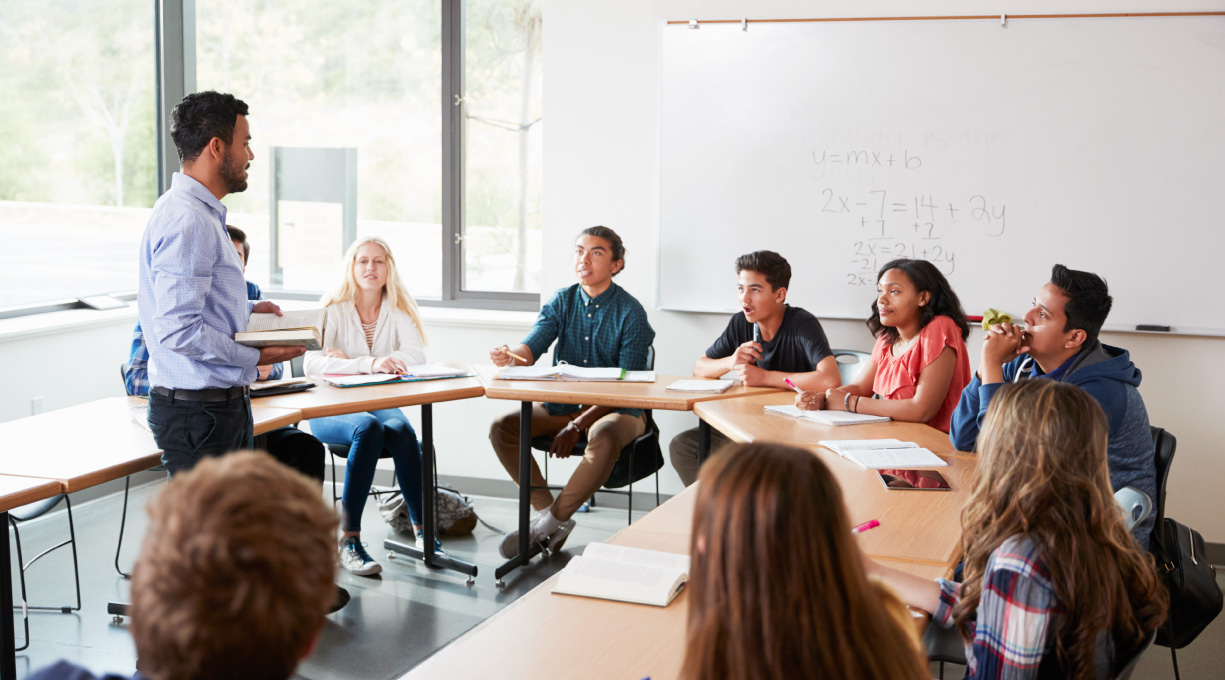 Written by guest contributor Asaf Darash.
Your association provides value to your members, whether it's through networking opportunities, workshops, events, or any combination of activities. With advances in association software, organizations have considered how they can expand their offerings with many considering whether their association should offer online courses.
Online courses can offer your members new, substantial benefits that can help them advance in their careers and increase their general knowledge. Additionally, your organization can gain additional revenue stream by offering both subscription and one-time payment online courses. Of course, there are several steps your organization will need to undertake before launching online courses, such as assessing your current technology and potentially investing in new platforms to help deliver, manage, and collect payments for your courses.
To set your association up for success, this article will answer four questions associations should consider when debating whether to create an online course program. These questions include:
What does your audience want?
How will you format your courses?
What tools will you need to manage your courses?
How can you grow your online course program?
These questions cover the fundamentals of determining your courses' content and the general logistics of delivering courses in an online format. Remember, while your courses' subject matter is important, your members will only be able to interact with that content if you have an effective class registration process. When assessing your association's current resources, be sure to use this holistic approach to avoid missing any critical details.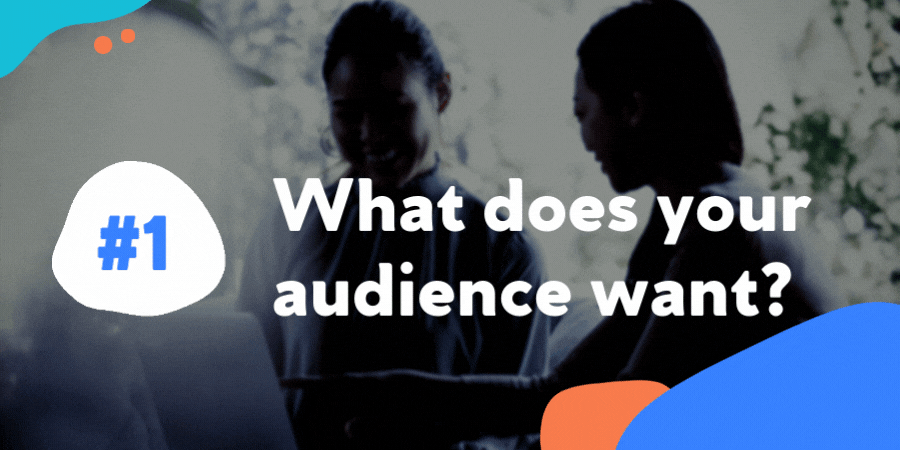 What does your audience want?
Before creating online courses, you'll need to know what types of courses your audience will be most interested in. This includes your classes' content, as well the format. For example, an association with a membership base of busy working professionals may have an audience that prefers asynchronous courses that are accessible from their mobile devices.
To figure out exactly what your audience wants from your online course program, you first need to identify your audience. For many associations, you will already have data about your members, such as their basic demographic information and maybe some insights into their career goals, hobbies, or other interests.
This can serve as a strong foundation for your market research, but keep in mind that the responses to these questions your members gave when they first joined may have changed. To get a more accurate picture of your membership base, consider asking for direct feedback from your audience in the form of a survey. Your survey might include questions like:
Would a course program aid in your career development?
What type of courses or learning opportunities would you be most interested in?
What course format (online, hybrid, in-person, mobile-friendly, etc.) would be most convenient for you?
The answers you collect from a survey about potential online courses should help you determine your courses' content and format. With this information, you can create a value proposition for your courses.
Value propositions are essentially your sales pitch for why someone should take your courses. It's the connecting piece between your audience and the course subject matter. For example, an association launching a micro-course on programming might create a value proposition such as, "Make noticeable improvements in your coding abilities with this short, highly focused course on essential programming skills."
Choose a value proposition that aligns with the interests expressed in your survey, as well as your association's overall engagement strategy. According to NPOInfo's charitable giving statistics report, 38% of associations feel they have trouble communicating their values to members. Your online courses' value proposition is an opportunity to directly share with your audience what your association can offer them and encourage members to take full advantage of the opportunities provided.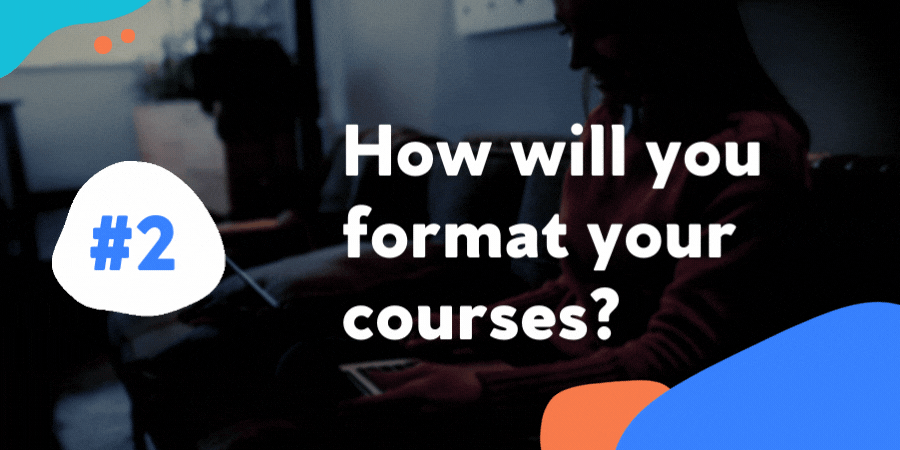 How will you format your courses?
When designing your courses, you'll need to consider both what material you'll include and how you'll present that material. As mentioned, you should take your audience's preferences into account when choosing the format, as well as the class's content. After all, if part of your value proposition is that courses are accessible for mobile-users with limited time, it wouldn't make sense to offer live classes.
Of course, you also have the option to use multiple media types and formats in the same course. For example, you might kick off and end a course with a live meeting, but let participants complete the lessons in between asynchronously. Here are a few course formats you can consider using individually or combining:
Real-time lessons. If your audience is interested in an online course that is as close to in-person instruction as possible, consider offering real-time lessons. For this format, you will need an instructor and a group of participants who can commit to meet on a routine schedule. Additionally, you'll need video conferencing tools to put everyone in touch with each other.
Video platforms. Your association can put together

video lessons

by recording lectures, demonstrations, or presentations. This can be an option for associations interested in creating a webinar series. Some associations use this as an option to create a video library that they can continue to offer long after the videos were originally made.
Interactive courses. For asynchronous courses, interactive elements can be useful for engaging participants without a live instructor present. These can include matching tests, filling in information on diagrams, or even basic multiple choice questions.
When choosing your course format, take into account the technology you will need. Some associations may opt to rely on tools created for a general audience like Zoom, but there are many options created specifically for online courses that may better serve your organization.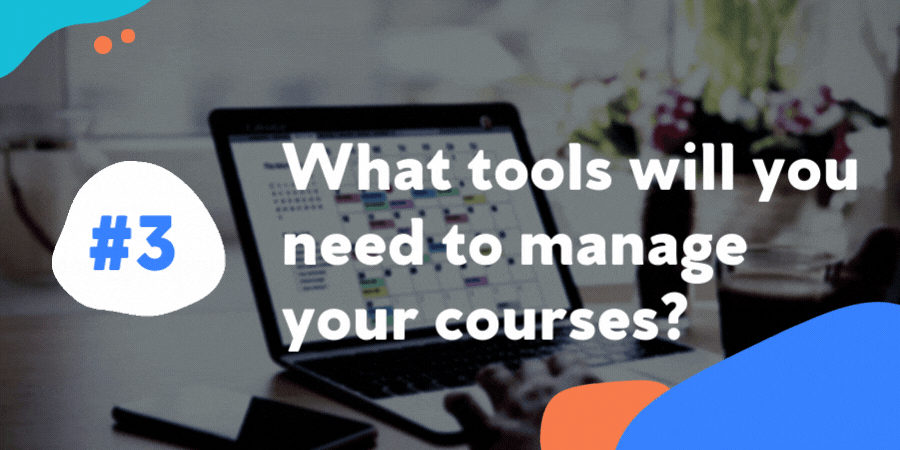 What tools will you need to manage your courses?
Your technology will shape what your courses look like, how they are presented, and how your members engage with them. As mentioned, deciding whether your association should invest in online courses begins with assessing your current technology. Most organizations should make sure they have the following tools for their online course program:
A learning management system. Learning management systems (LMS) are software that allows organizations to manage, host, and share their content. Your participants will be able to login to your LMS to access their purchased courses, and your association can use your LMS's backend features to monitor

engagement rates

, attendance, and other core metrics.
Authoring software. Authoring software includes all of the tools your association will use to actually make your courses' content. Some learning management systems already come with authoring software, but if your courses have more complex needs, you may need to invest in a separate solution.
Registration software. While you may focus first on your courses' format and content, don't overlook essential logistics, such as the registration process. Course registration software and billing tools allow your participants to choose their course schedule and provide your organization with a predictable cash flow. Choose registration software with subscription billing programs and tools that allow you to see your future income, giving your association more accurate data about your program's projected revenue.
When choosing your online course tools, pick solutions that either integrate with or can be used easily alongside your association management tools. This will allow you to import data from one system to another, making it easy to track which members are participating in which online courses.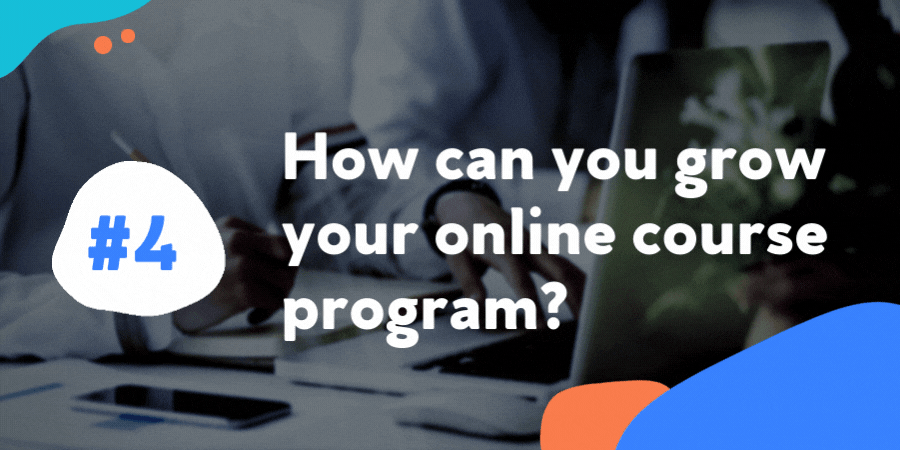 How can you grow your online course program?
While it might seem too early to think about how you can grow your online course program, setting up opportunities for growth from the very beginning can position your courses for success later on. Plus, knowing how you plan to expand your program can help you figure out your current marketing strategy and provide members with a streamlined experience.
Different types of online courses can benefit from different sales strategies, but here are a few solutions that have the potential to help expand most online course programs:
Create course series. Some courses cover a lot of information and can benefit from having multiple courses dedicated to them. If you have courses that fit this description, consider creating a course series, which prompts participants to take the next course in the series after they finish the previous one. Some associations even offer learning pathways, which are courses that branch off in multiple directions and invite participants to choose which brand they want to explore next.
Offer discounts to repeat participants. You can keep participants coming back and reward them for their continuous loyalty with discounts. When a course is winding down, consider sending participants promotions for a reduced rate on their next course or an opportunity to register early for courses with limited spots.
User smart reporting tools. Your scaling up strategy will ultimately depend on what your data shows. Use your software's smart reporting tools to collect and analyze data about your courses and

their students

to figure out what is in high demand and why.
Additionally, consider how your course model fits into your association's overall membership model. Some associations may make their courses free for members at or above a certain membership tier, while others may sell them separately and offer members a discount or a greater selection of options.
---
Online courses can increase the value of becoming a member of your association, but they do require a significant investment of time and resources to create course content and set up necessary software solutions. Take the time to assess your associations' current membership base and techstack to decide if online courses are the right choice for your association.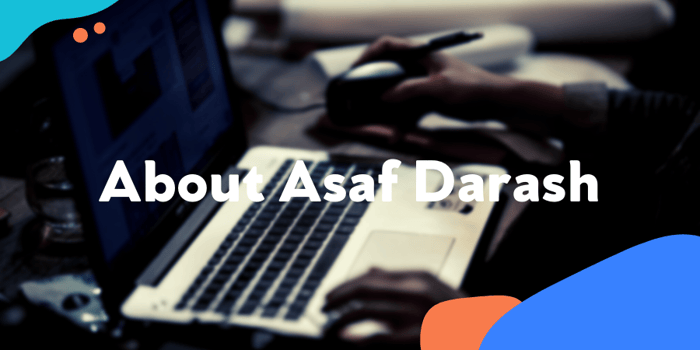 About Asaf Darash
Asaf Darash, Founder and CEO of Regpack, has extensive experience as an entrepreneur and investor. Asaf has built 3 successful companies to date, all with an exit plan or that have stayed in profitability and are still functional. Asaf specializes in product development for the web, team building and in bringing a company from concept to an actualized unit that is profitable.
Sign up for our newsletter