Managing Data Post-Event: 4 Metrics to Consider
Jul 1, 2020 Read Time: 5 min
by Cadmium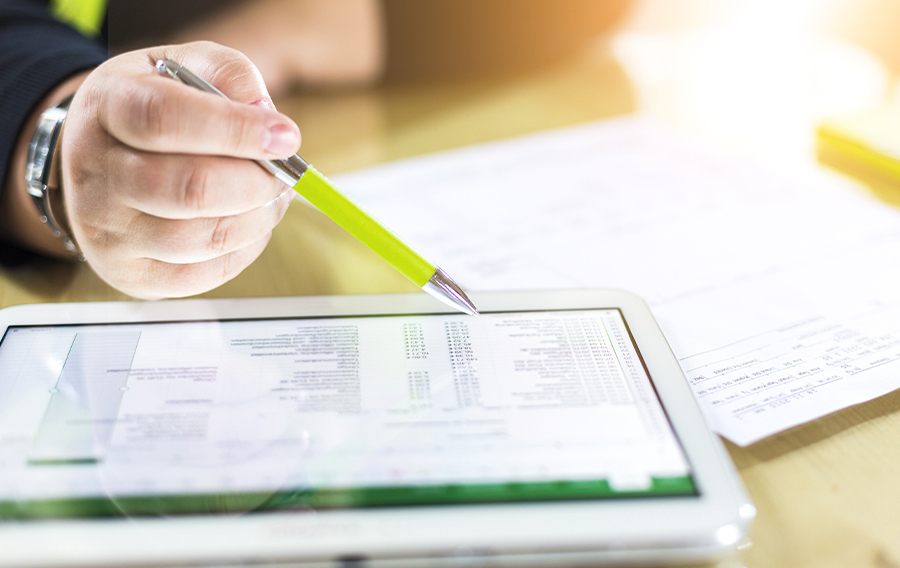 Written by Logan Lewis, Marketing at Smart Waiver
Just because you've reached the conclusion of your event doesn't mean your job is over! Managing post-event data helps refine strategies for the future.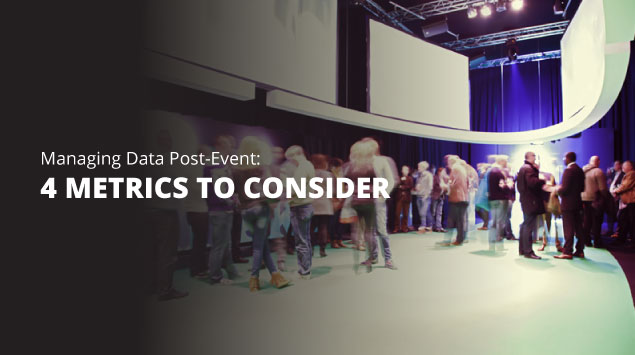 Managing Data Post-Event: 4 Metrics to Consider
Throughout your event, your organization can gain valuable insights into your customer data to help advance various elements of your strategy.
From exhibitor data to data collected from the event attendees themselves, the information you gather can help your organization build stronger relationships with event attendees and refine strategies to make the event even more successful next year.
Some of the metrics your organization should consider after your event is over include:
Attendance Rates

Attendee Data

Marketing Success Rates

Key Performance Indicators
Some of these important metrics can be obtained from the waivers and registration data you collect on your website before the event even begins. However, other metrics, like satisfaction rates, need to be collected after the event.
Make life easier for yourself by knowing exactly what you're looking for in your event data. Ready to learn more? Let's jump in.

1. Attendance Rates
One of the first and most important data metrics your organization should analyze from your event is the attendance rate. This simple metric can provide key data insights that will help you analyze the event itself and plan for the future.
For example, you can use the attendance rate to:
Compare pre-registrations vs. check-ins.

How many people registered to attend, but never showed? How many walk-ins did you have who bought a ticket at the door? This simple comparison can help your nonprofit better understand where your supporters or interested members are falling off in the attendance pipeline.

Attendance rates from one year to the next.

Of course you always want your event to grow year to year!

If attendance rates drop, try to find the reason why so that you can remedy any problems and continue growing in the future.

Compare actual vs. expected attendance.

Look at your actual attendance rates and compare them to the expected rate. This comparison can help you shape your expectations for future events.
A lot of this data can be pulled from your registration software or even your waiver software solution. If you use a digital waiver software solution like Smartwaiver, you can encourage people to register, provide the data you need to host the event, and have attendees sign liability releases all at once. You can then download the participant data directly from your waiver solution immediately after the event and use the data for future use.

2. Attendee Data
Collecting individualized data from your attendees can help develop relationships with those supporters similar to the way stores compete for shoppers. You can use the same targeting strategies using data provided by attendees to keep them coming back year after year.
Some of the data you should look for in order to leverage attendee information to build relationships include:
New attendees.

Keep track of who is a new attendee to your event and brand new to your organization. When you have a list of new attendees, you can reach out right after the event and continue the engagement with your organization.
Highly-engaged attendees.

If one attendee has been highly engaged with your organization in the past, they'd be a great person to reach out to in order to support you in other ways. For instance, if you need donations or volunteers, they may be more likely to contribute in those ways.
Low-engagement attendees.

If an attendee came to your event last year, but not this year, consider reaching out to them to see why they didn't come. This may help save a supporter from ultimately lapsing in their engagement.
Flags for the future.

If you've flagged data on your

waiver

or registration form, you can gain key insights into individual donor information. This allows you to customize the data you're pulling and reach out based on specific attributes specific to your organization's priorities.
Demographics and contact data.

Make sure to collect the specific demographic and personal information in your attendee registration process that will help you address each person. This will help you better personalize outreach for relationship-building.
Building relationships is key to retaining supporters over time. This helps you keep your membership rates high as well as increase donation rates.
All of these individualized metrics can be stored within your CRM. If you're a nonprofit and are looking for a database, CharityEngine's guide is a great resource to choose a new CRM.

3. Marketing Success Rates
As you're looking at the different metrics that your organization can improve upon for your events, marketing is usually the first one that comes to mind.
Most organizations, when they need to cut something in their strategy, will cut back on their marketing initiatives. However, this generally leads to trouble filling events and trouble growing in the long-term.
Look at the key marketing metrics from your event and see where any holes in your strategy may appear. When it comes to event marketing, some considerations your organization should consider include:
Understanding the registration funnel.

Make sure you carefully consider the lead-up to the final registration. The initial outreach to a potential attendee might not convince them to attend your event. However, when you provide multiple touchpoints to the event (e.g.; an initial email, social media messages,

and

a link to the

required waiver on your site

) you are more likely to convince them .
Thinking about successful platforms.

Measure which of the outreach platforms seemed to resonate with each of your supporters the best. You may find that different age groups or demographics respond better to some platforms than others. Take note of this for future marketing.
A/B testing.

If you used A/B testing leading up to your campaign to test the effectiveness of different marketing pushes, make sure to use these results after the event is over to best appeal to those you reach out to.
Marketing success can lead to lasting engagements with your event attendees. It increases attendance in the future and helps you reach out post-event for continuous relationship-building.
Make sure your organization has marketing tools specifically designed for your industry. This can help you put value in the most effective outreach opportunities for your audience. For example, this list of software is specifically designed for nonprofit organizations.

4. KPIs
Different organizations have different measurements of success for each event. While you can measure your event attendance rates, attendee data, marketing initiatives, and more, the most important thing to keep in mind is what defines success for your organization.
Before your event even starts, you should define the key performance indicators (KPIs) for the event. When you have these at the forefront of your mind, you're less likely to get swept away from your true, important intentions.
Some common KPIs organizations track for their events include:
Attendee satisfaction.

Sending out a satisfaction survey after the event can help you better understand what attendees got out of the experience. Ask questions that help you also measure what you

want

attendees to get out of the event.
Social media engagement.

Generally, this is a secondary KPI. Check your social media analytics throughout and after the event to see when most people were liking and following your organization. Invite them to post using your set hashtag or by tagging you in their images from the event to also encourage engagement.
Donations collected.

If your organization is collecting donations at your event, you may include that in your list of KPIs. Make a list of the different donation collection pages and opportunities you have available to supporters. Then, see which of those was the most effective.
New attendees.

Many organizations host events to engage new supporters and begin new relationships. In this case, track the marketing initiatives that brought in the most attendees and make sure to emphasize that initiative for your next event too.
Total event revenue.

Whether you're collecting donations or simply collecting registration fees, many organizations include the total revenue in their list of KPIs. If you're one of these organizations, be sure to create a built-out budget and use your accounting software for the most accurate data.
Make sure the software you're using will allow you to measure each of your KPIs effectively. Specifically, you should make sure all the software you choose will create a great experience for your attendees.
For example, your waiver software should have the ability to easily embed your digital waiver onto your website; creating a seamless front-end experience for your attendees.
If your organization is hosting an event, make sure you know which metrics are most important for your specific strategy. Knowing the metrics to measure and the priorities for your organization can help you enhance your strategy and grow over time.
Sign up for our newsletter