Maximizing Your Marketing ROI: 4 Strategies for Associations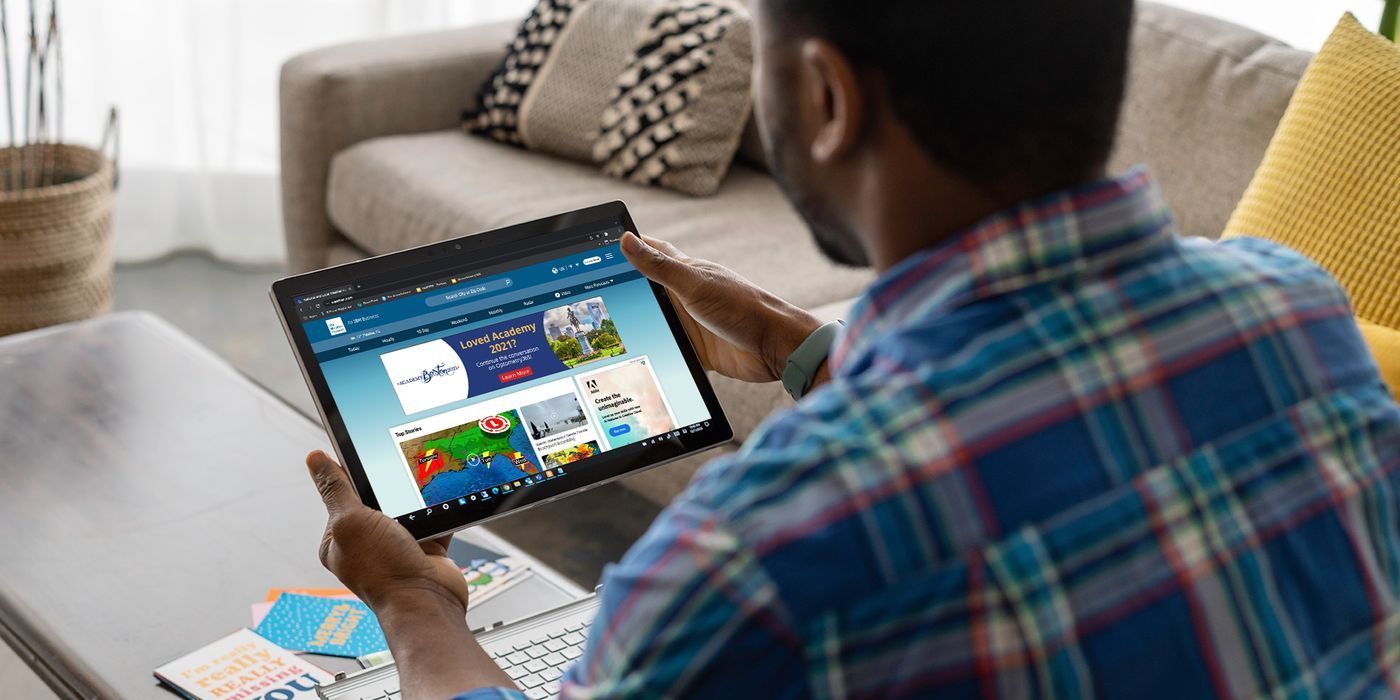 Written by guest contributor Aidan Augustin.
For any business or organization, growing its base of customers or members is an important stream of revenue. However, associations often find expanding membership to be a problem area that leaders find difficult to address. One way to combat stagnant membership rates is to invest in marketing for your association.
For smaller associations on a tight budget, dedicating a major piece of the budget to marketing efforts may seem impractical. However, with the right marketing strategies, your association can continue its growth trajectory and maximize its marketing return on investment.
In this guide, we'll discuss four strategies to help your association make the most of its marketing budget:
Know your audience.
Develop a marketing plan.
Use digital marketing strategies.
Create engaging campaigns.
The right marketing strategies can help your association move the needle on stagnant goals and increase member signups. By revamping your existing email marketing strategy, for instance, you can increase member engagement numbers and create more sustainable revenue all at once. But before you get started reworking your email messaging or social media campaigns, the first step is to understand your audience.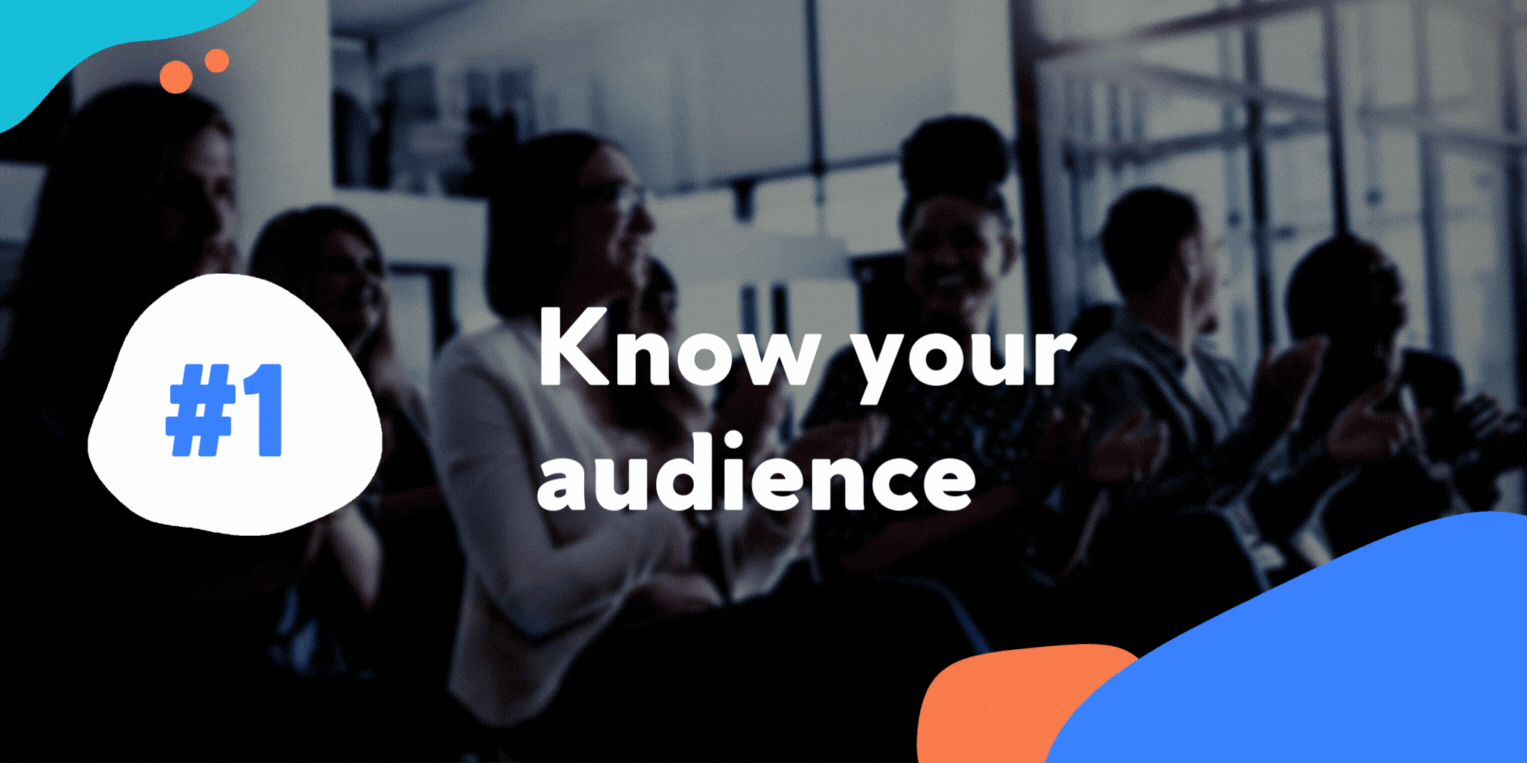 Know your audience
Without a sense of who your audience is and what they care about, your marketing messages will seem generic and impersonal. Conducting research to better understand your audience before launching a marketing campaign allows you to create more personal outreach that engages your supporters. You'll avoid wasting time, effort, and money on marketing efforts that aren't reaching the right people.
The first step in this process is analyzing the parameters of your current audience. For example, if your association is for women working in the medical field, you can quickly deduce that your target audience should consist of female doctors, physician assistants, nurses, and other healthcare professionals. From there, continue to get more specific with things like their location and values.
Use your association management software (AMS) to collect and save details about your audience members. For example, you might save information about their:
Demographic information. Demographics include information about members' age, gender, location, income, and profession. These traits can be indicators of other behaviors and preferences (for example, younger people might be more receptive to social media advertising). However, you can't draw all of your conclusions from demographic data alone — it's always best practice to test your assumptions against the results.
Past interactions with your organization. Different members of your audience likely play different roles at your association and look for different types of information from your association. Your members will be more likely to engage with information about your upcoming workshop for them, while volunteers may be more intrigued by your upcoming event opportunities.
Hobbies and interests. Dig deep to find out what your audience is passionate about so you can make marketing appeals that align with their interests. For example, a passionate college professor might be very interested in

your association's online course

about teaching students virtually. Discovering these relevant interests and hobbies will help you direct pinpointed ads to the right audience.
Create segments in your AMS to help you reach out to specific groups of people. For example, you might have a segment specifically for your college-age members. Then, you can introduce them to your latest course about updating their resumes in an email blast. Meanwhile, you might reach out to your segment of middle-aged volunteers, informing them of an upcoming volunteer opportunity at your upcoming conference.
Consider drafting member personas that represent the audience segments you choose — that is, fictional characters who hold the qualities of each segment's average person. These personas can help you personalize the messages that you send to each segment of your audience.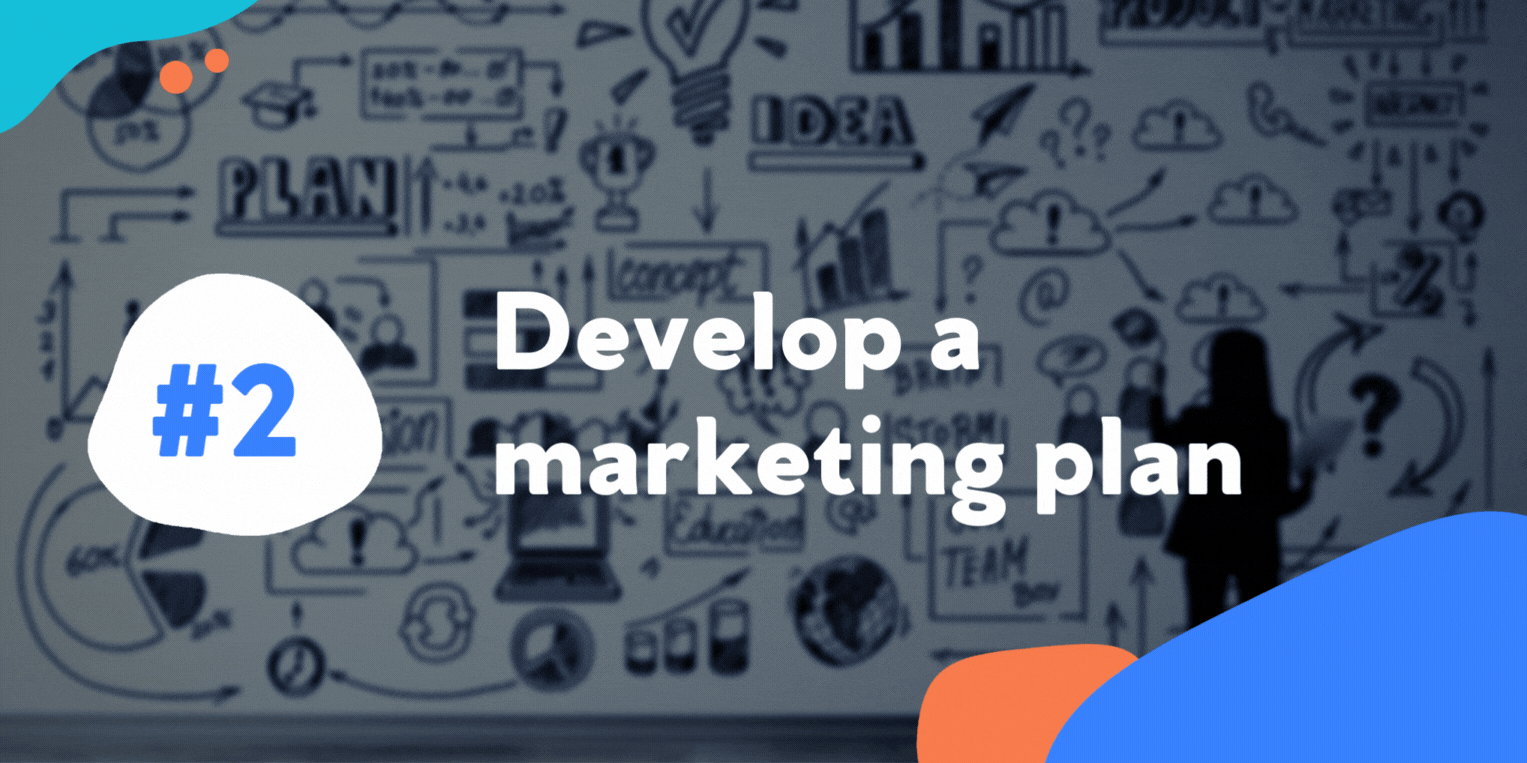 Develop a marketing plan
Once you know who your audience is, you'll need to decide how to engage them with a marketing plan. According to Getting Attention's guide to marketing plans:
"A nonprofit marketing plan is a dedicated document to help your fundraising team create promotional materials, stay consistent with branding and goals, and reach a target audience effectively."
This means your marketing strategy is a living document composed of several elements. You'll need an executive summary to explain the purpose of the plan, an analysis of the current situation to determine improvement opportunities, details about your audience, and a brand guide for consistency.
While it might be tempting to dive straight into the more exciting parts of marketing like content creation, neglecting to create a marketing plan can lead to ineffective use of your budget and a less-than-stellar ROI. With a strong marketing plan, you can see benefits like:
Clear and achievable goals. Your entire team should be on the same page when it comes to what you're trying to achieve and how those goals align with your nonprofit's mission. Your marketing plan should then lay out the step-by-step process to achieve your goals, including benchmarks to ensure you're on track.
A more organized team. In addition to clearly defined goals, your marketing plan should give a detailed outline of the many moving parts associated with your campaign. It should list the specific tasks associated with the campaign, the team member responsible for that task, and a timeline with clear deadlines.
Success metrics to measure your campaign. With concrete goals and benchmarks defined for your marketing campaign, you'll be able to define when your marketing campaign was successful and when it ended up off-course. Comparing these metrics against the same metrics from before the campaign is the most accurate way to measure your success. For example, you might measure how much website traffic increased after your campaign.
Remember to use your marketing plan as a roadmap to successful marketing outcomes. In other words, don't look at your marketing plan once at the start of your campaign and never reference it again. It should be consulted throughout your campaign to ensure you're staying on track to meet your goals.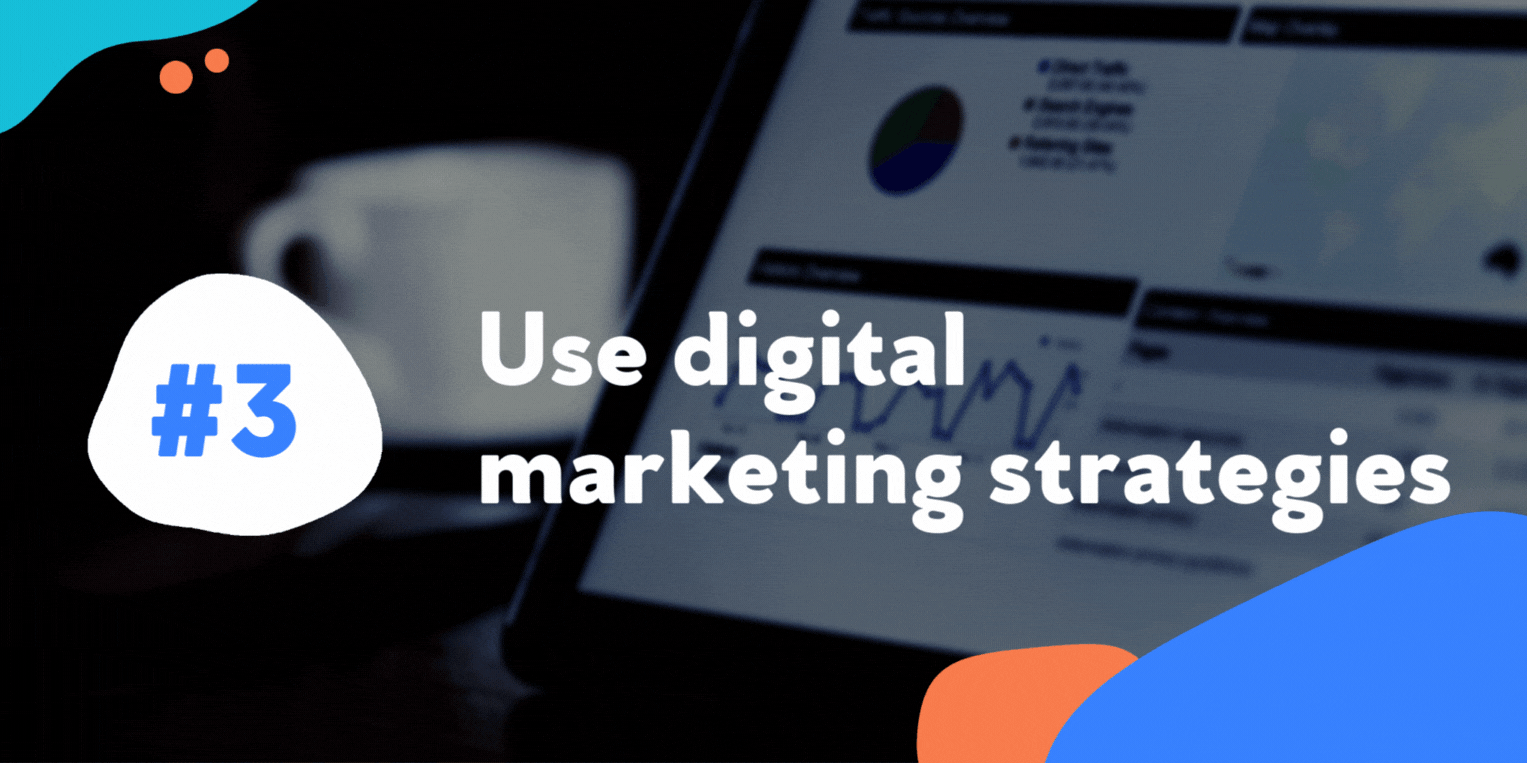 Use digital marketing strategies
Traditional marketing strategies — think direct mail, print advertising, and radio — are still alive and well and can be very effective. However, digital marketing has become one of the most sought-after industries with corporations spending billions of marketing dollars on digital media each year.
Because digital marketing offers so many ways to advertise, there are different strategies you can use to market your association. As Feathr's guide to digital marketing suggests, you can create email streams, lean into social media, or take advantage of influencer marketing. Let's explore these suggestions to get you started with digital marketing tactics:
Email marketing. Email marketing can help you stay connected with both current and prospective members so your association stays fresh on their minds. You can also

push your email strategies beyond traditional tactics

like simple weekly newsletters. For example, in an email mapping campaign, you can leverage the email addresses you have on file, match them with online IP addresses, and target specific groups with online ads.
Social media marketing. Promote your association on social media with compelling posts that direct your audience back to your website. For a more advanced strategy, you can

invest in a tool

that allows you to retarget segments of your audience with ads on Facebook. This can help you catch interested potential members who may have clicked through to your website but never contacted you.
Influencer marketing. Influencer marketing isn't just for teens and young adults. These days, almost

anyone can be an influencer

, including a member of your association or a key researcher in your industry. Look for influencers who create social media content in your niche and ask them to work with you to promote upcoming opportunities. For example, you might ask a keynote speaker at your upcoming event to share promotional content on their website and social accounts.
Be sure to manage your digital media creation practices carefully to ensure the materials you use will help you meet your goals and align with your association's branding. No matter how many channels you operate across, it should be immediately obvious to your supporters that your organization is responsible for the content they're seeing. Including your logo, your organization's colors, and your established tone will make this more apparent.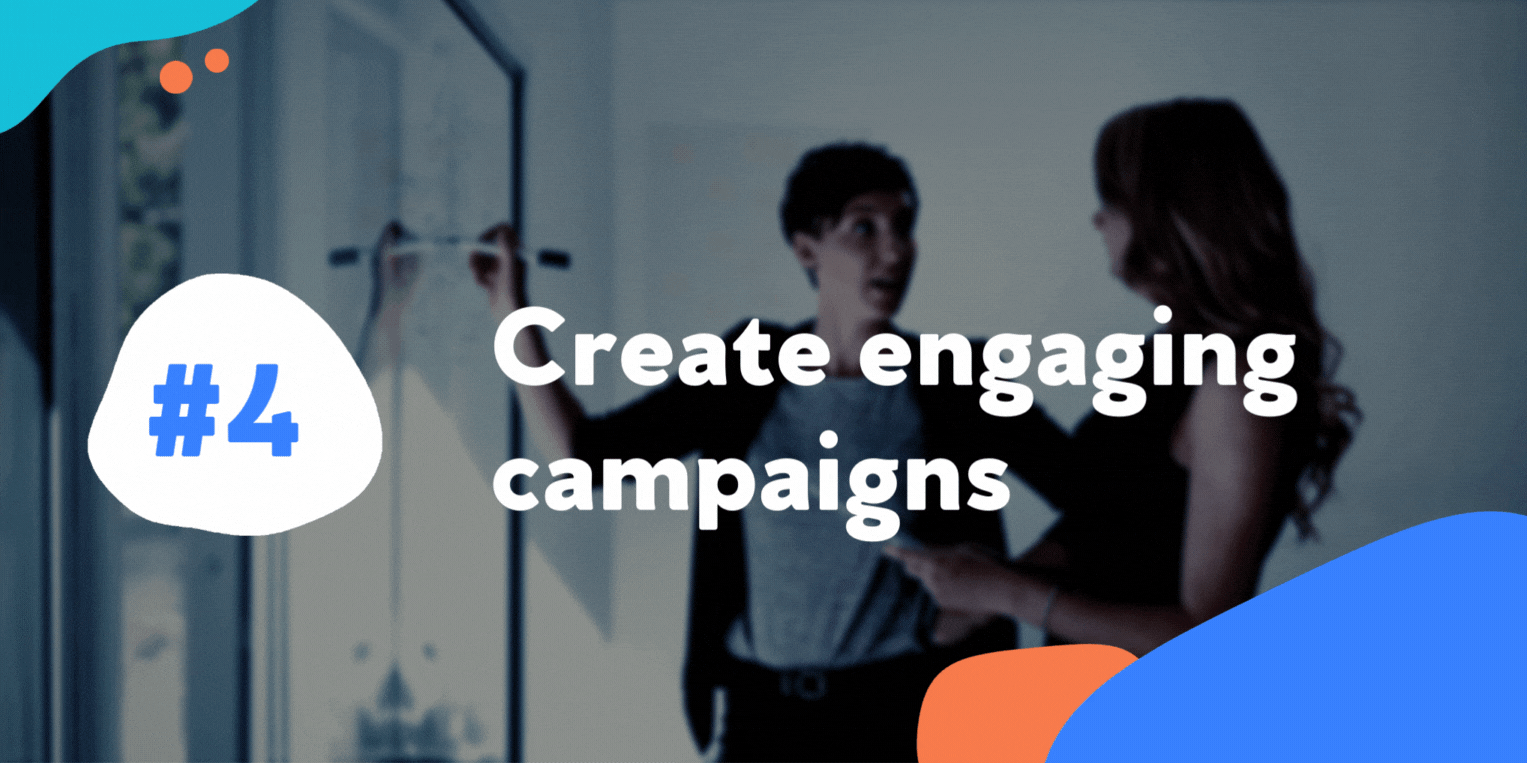 Create engaging campaigns
Even ad campaigns that target the right audience on prominent media channels might not produce strong results if the campaign doesn't engage them.
An engaging campaign should cut through the noise of the cluttered ad space and capture your audience's attention. Once it has their attention, viewers should be able to click through to a conversion opportunity like signing up to receive emails from your association. It should be clear which engagement opportunities supporters will encounter when they click through, and those conversions should align with your larger goals for the marketing campaign.
Creating an engaging ad campaign can be difficult, especially when on average, your audience sees between 6,000 and 10,000 ads each day. Make your ads highly personalized to push through the clutter — keep in mind that a well-defined audience is key to creating messages that fit into your audience's more niche interests. It's also key to ensuring your ads are reaching those most likely to engage with your association.
Always push for quality over quantity because the last thing you want to do is add to the pile of ads your audience sees and subsequently ignores each day. Some of the attributes of an engaging ad will include:
Clear, concise text that caters to your audience's interests
Bright colors or moving gifs that draw the eye
Calls to action that encourage people to click through to your site
Quality ads targeted to specific audiences will not only bring in more leads because you're reaching people who are most likely to engage with your organization, but they will also help you save money because you're not blasting ads out to anyone and everyone possible. You'll ultimately produce a stronger marketing ROI that helps you accomplish the goals set in your marketing plan. Your association could also see larger benefits like increased brand recognition, expanded reach, and boosted membership rates.
---
Whether you're promoting your next virtual association event or launching a brand awareness campaign, marketing tools and strategies can help push your message out to the people you want to see it. Strategies like gaining in-depth knowledge about your audience and capturing their attention with an engaging campaign will help your association get the most out of your marketing investment.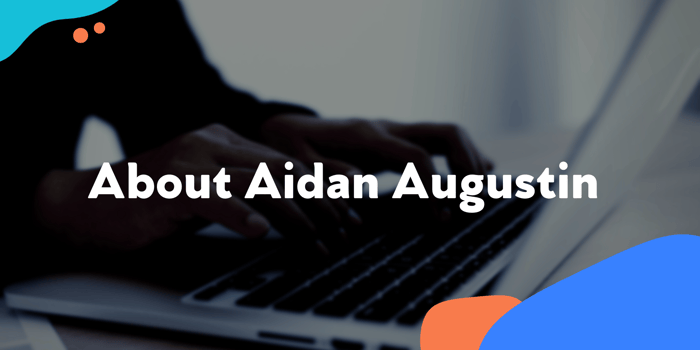 About Aidan Augustin
Aidan Augustin is the co-founder and president of Feathr, an industry-leading software company making digital marketing more accessible to nonprofits and event organizers. Feathr has helped over 800 nonprofits and thousands of events know, grow, and engage their audiences. When he's not steering the ship at Feathr, he's playing strategy games, singing karaoke, or reading books about people who changed the world.
Sign up for our newsletter