4 Data-Driven Marketing Strategies for Your Association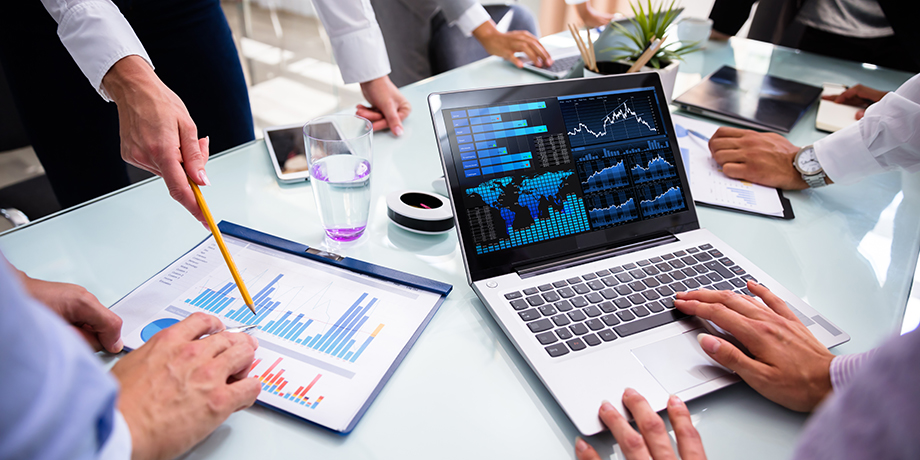 Whether your association is hosting a virtual event or launching an online course series, it's crucial that you're marketing to the right audience in the right ways. Sending out random messaging wastes your association's resources on those unlikely to respond and risks alienating new and existing members alike.
On the other hand, according to AccuData's guide to data marketing, marketers who use data-driven campaigns and strategies experience over five times the return on their initial marketing investment.
In this guide, we'll look at four strategies for leveraging data to market your association to members and potential members in order to avoid poor enrollment, a total event failure, or even member churn.
Build Custom Member Personas
Market on Multiple Channels
Personalize Every Touch
Forecast Future Trends
However, because these strategies are rooted in your data, you must spend time defining your data collection and organization processes. Before diving in, let's first define the many places you should consider collecting the data that will drive your marketing.
Where Should You Collect Your Data?
Your association's data will likely come from a combination of in-house collection and third-party data sources. Instead of relying on a single source of information, best practices suggest that you leverage multiple methods for collecting your data.
For example, you might plan to collect in-house data from:
Surveys and forms, such as an event or course

waiver

or a

registration page

, that are required for users to participate in an association activity.
Focus groups and interviews with members and key stakeholders to get a deeper understanding of their positions.
Additionally, you could supplement this in-house data with third-party data, such as tailored marketing lists or data appends, to fill in any gaps and paint a fuller picture of who your members are.
Remember to always store your association's data in a secure database that allows for easy collection, access, organization, and analysis. If your member information isn't easily accessible and employable, it's going to waste.
After you've gathered this data, it's time to put it to work by incorporating the following four strategies into your marketing approach.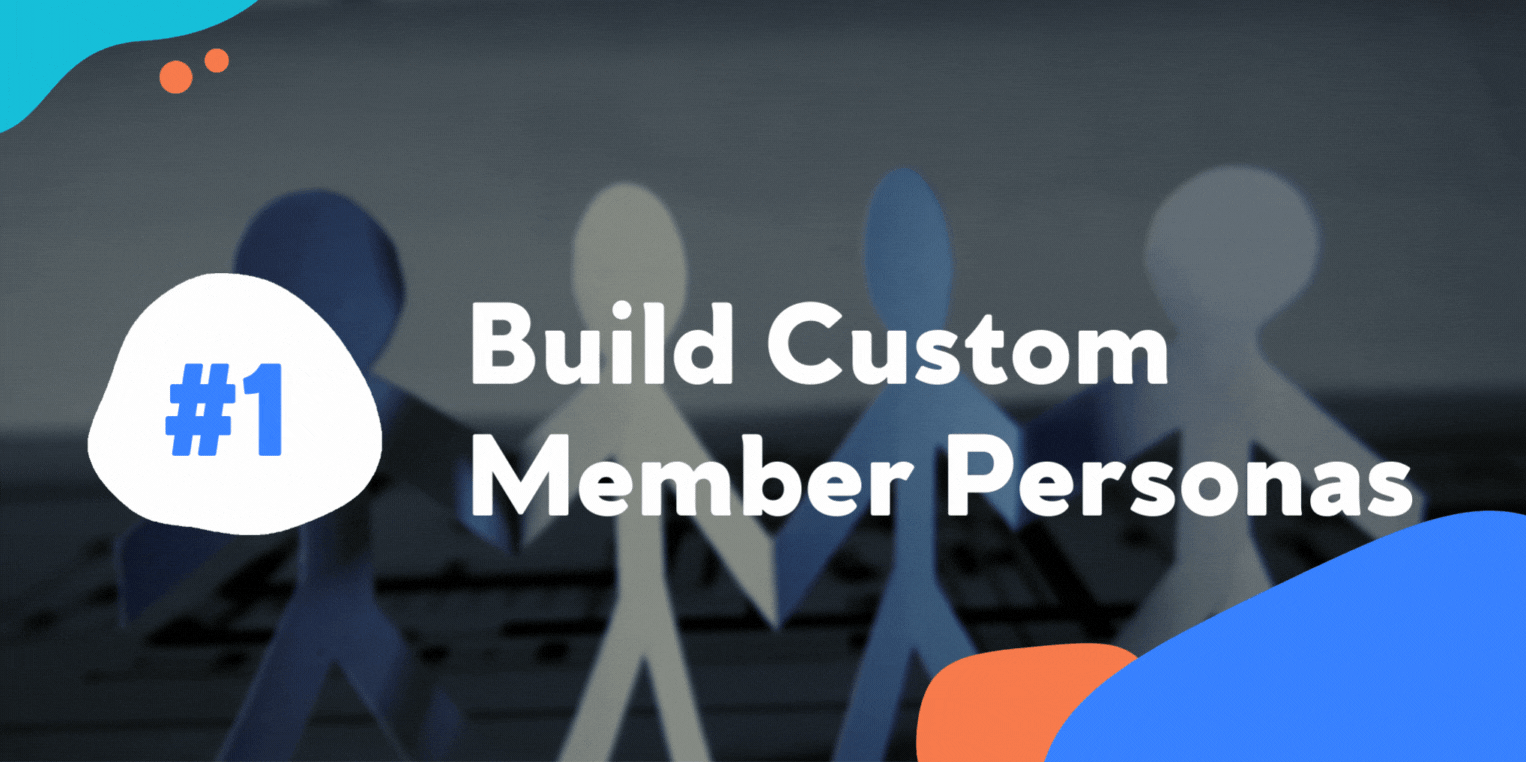 1. Build Custom Member Personas
Once you've gathered your data, you can then begin leveraging your data-driven marketing strategies. As a strategy, building custom member personas can help you run more impactful marketing campaigns, focus your decisions and offerings, and align your association's holistic goals and objectives.
When you understand your ideal customers, you can design marketing materials made for them.
To create these personas, begin by segmenting your database into groups based on shared characteristics, such as interests and preferences, demographics, and past involvement with your association. With these groups, you can build the personas or profiles of your target or ideal members.
Then, instead of bulk messaging every member for every event or course you hold, you can focus on members most likely to be interested. For example, for an in-person event held in your local city, you might target a profile of active members who live nearby. As a result, every dollar you spend on marketing will not only yield a higher return on investment but also better engage its recipients.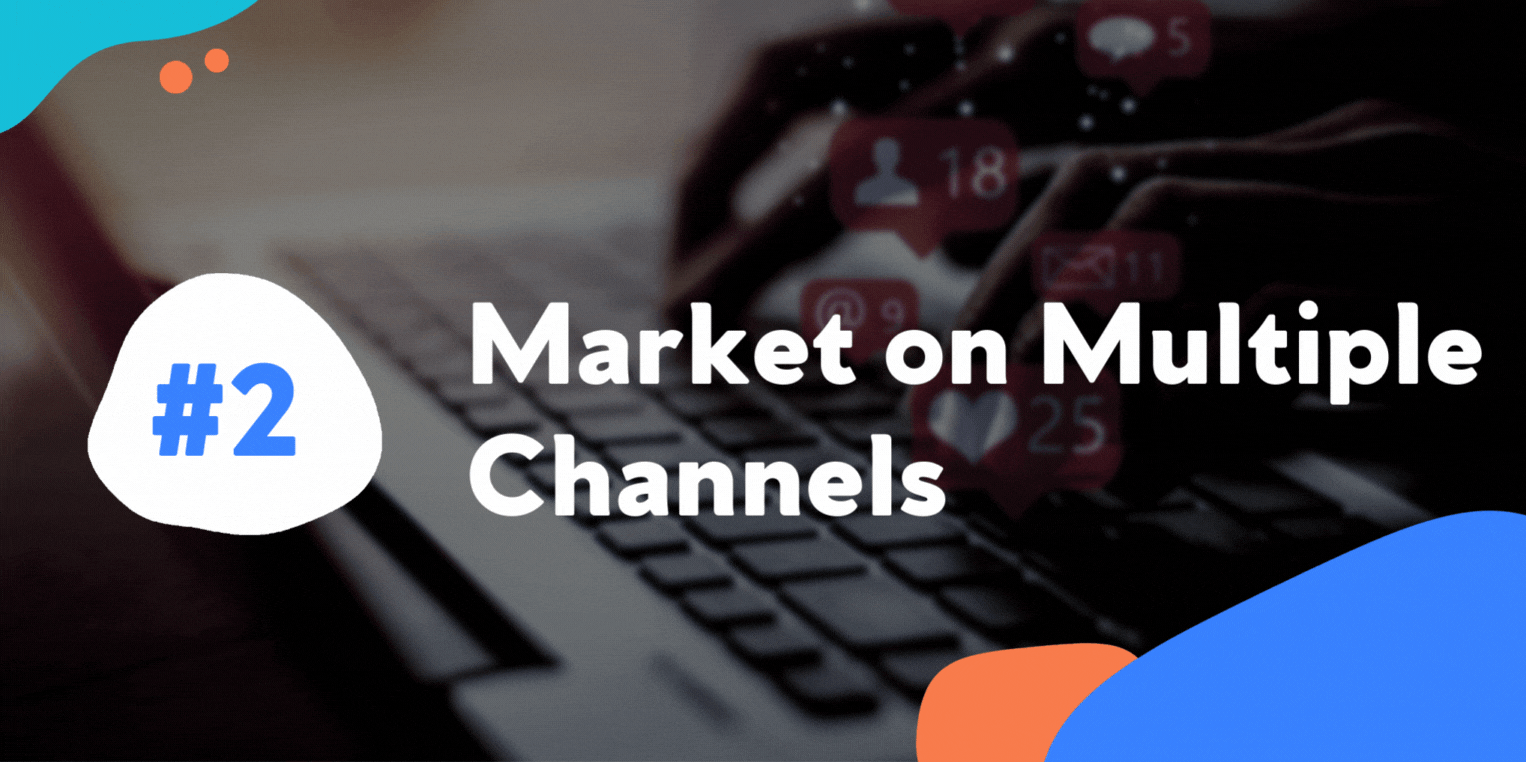 2. Market on Multiple Channels
You're likely already doing multichannel marketing in your existing outreach—even if you're not doing it strategically. Simply put, a multichannel marketing strategy consists of reaching out to members across numerous forms of communication, including:
Email marketing
Telemarketing
Direct mailing
Geofencing (location-based marketing)
IP marketing (addressable marketing)
Multi-channel marketing works, in part, because it generally takes more than one touch to convince an audience to be on board with a service or product. But where does data fit into this strategy? Your data will help you decide the best channels on which to focus your marketing.
For example, if you're marketing an online continuing education course, you can utilize previous engagement data to understand what approaches historically led to the most click-throughs and leads. Was it an email stream? Posts on Twitter? Direct mail? Your well-designed association website? Phone calls?
Once you identify which channels lead to the best impact, double down on targeting them, refining timelines and content as necessary.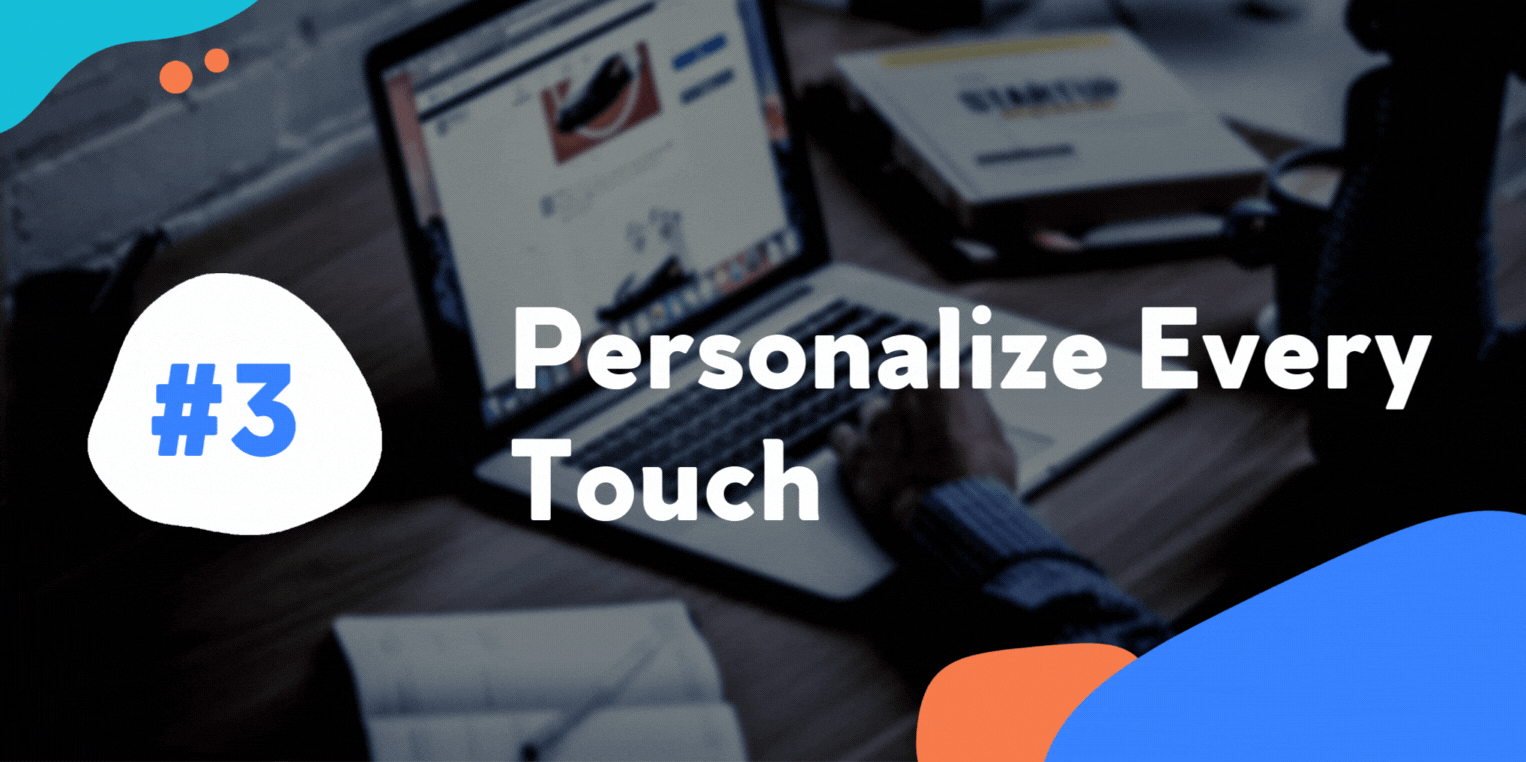 3. Personalize Every Touch
Personalization is one of the most important data-driven marketing strategies. Personalized marketing shows members that you see them as more than dollar signs to your association. As a result, your members are more likely to respond to a personal appeal than a generic one.
Your personalized marketing should include a member's:
Name. Address members by their preferred names and titles. This shows them that you're speaking to them as a trusted peer and not a faceless organization. To create additional trust, you might even choose to send your outreach by way of a well-known and well-liked staff member.
Interests. Based on your members' past engagement with your association, you can suggest future opportunities tailored to their interests.
Communication preferences. As mentioned above, the communication channels you use can make or break your association's marketing effectiveness. How do you personalize according to communication preference? You direct messages to users according to their stated preferences. For example, if they unsubscribe from your emails, don't email them! If they say they prefer phone calls, prioritize calling them.
Unlike marketing of the past, today's personalization can be both hyper-specific and automatic. You no longer have to spend your days writing individual email messages to your members. Instead, you can use the information data stored in your database to quickly generate thousands of personalized, targeted engagements.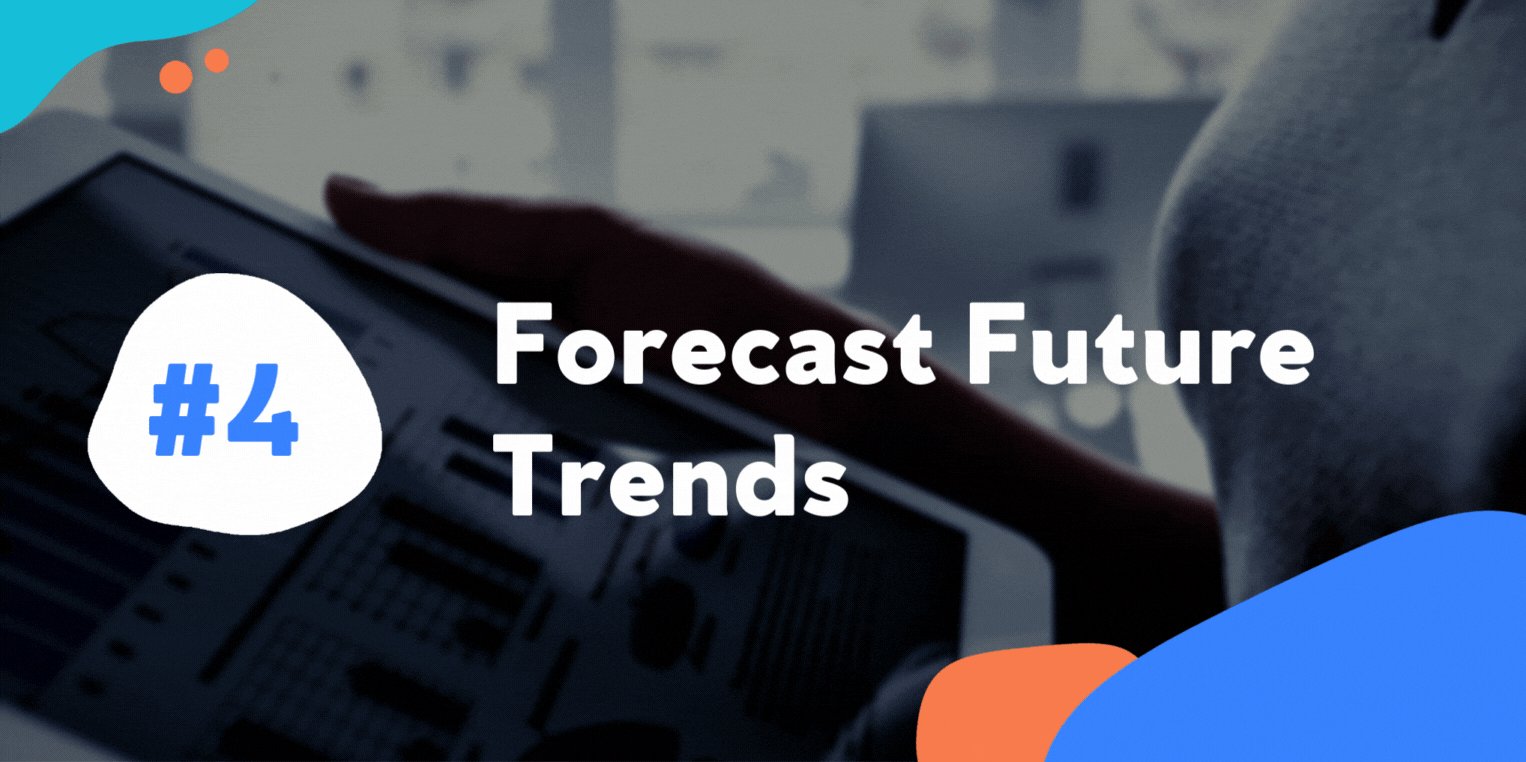 4. Forecast Future Trends
While the strategies above focus on adjusting your current plan according to existing data, you can also approach your marketing data with an eye toward the future.
Predictive analytics is a data-driven marketing strategy that allows associations to apply algorithms to past member data in order to forecast future trends. According to AccuData's guide to marketing analytics companies, predictive analytics can answer forward-looking questions, such as:
What will future members of your association look like? What will they want and need from your offerings?
Will future members respond positively to a new ad campaign? What campaigns or platforms will be the most effective?
How much will you need to budget for your marketing campaign in future quarters or years for the greatest impact?
What metrics will be most important when measuring the effectiveness of your marketing campaigns?
Use predictive analytics to guide your future marketing decisions, saving money and time in the process. Because predictive analytics requires complex data analysis and management, you may choose to partner with experts who can guide you through the modeling process.
---
Ultimately, these strategies are best used in combination with one another. A personalized message on the right channels with consideration for future interests will lead to the best marketing for your association members. As you implement these strategies, you should continue collecting, assessing, and responding to your member data for the most effective marketing results.
About Gabrielle Perham
Gabrielle is the Director of Marketing for AccuData Integrated Marketing. She joined the organization in 2017 and possesses more than 15 years of experience in strategic marketing, branding, communications, and digital marketing. She earned a B.S. in Marketing and an M.B.A in Marketing Management from the University of Tampa.
Sign up for our newsletter